i am so excited! the piano turned out beautiful and the fresh paint just makes me want to play it!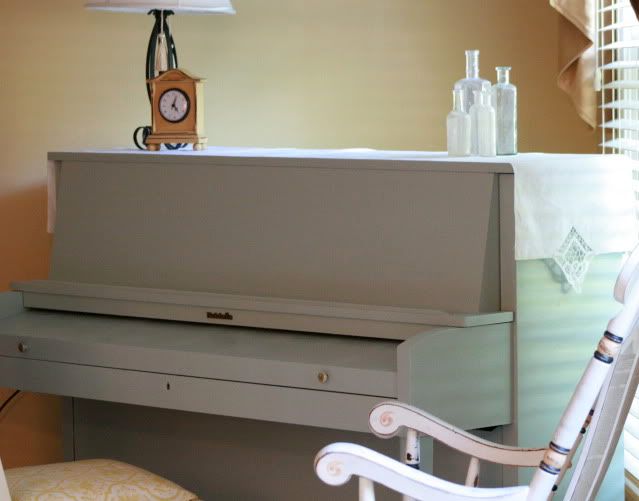 i still need to find some cute little knobs to replace the brass ones.
the color is: benjamin moore wedgewood gray and i had it mixed in their soft gloss. i purchased 1 quart and used a little over half of it.
its such a soothing blend between blue and gray…..leaning more toward the blue.
i was happy to find out that once i lifted the piano face up i found a built in 'prop' which is used when it gets tuned. the little wooden prop worked out perfectly for holding the face up and painting the little spaces. my other 'prop' was boone's book 🙂
here is the piano in the beginning
to see the before of the chair with yellow and white fabric
look here.
…