last week the excavators were out digging the hole! i drove the kids up to the property and they had so much fun playing in the HUGE piles of dirt……or volcanoes as they call them 🙂
of course a dirt slide came of it all.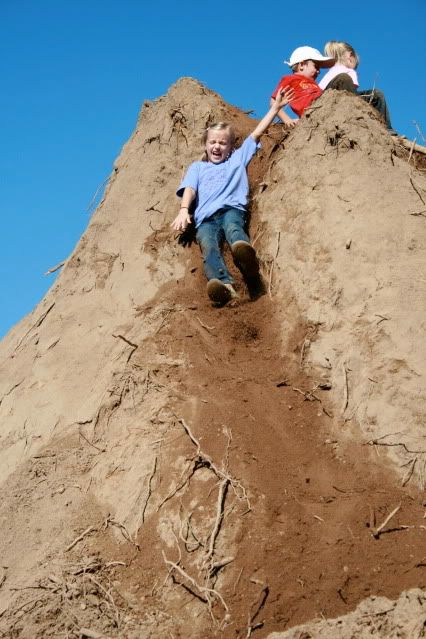 the two workers, who are brothers, turned off the machines, walked over and asked if the kiddos each wanted a turn driving the excavator and taking a scoop. they were so patient and kind and surely made yet another awesome memory for the kids.
of course mama had to have a turn! 🙂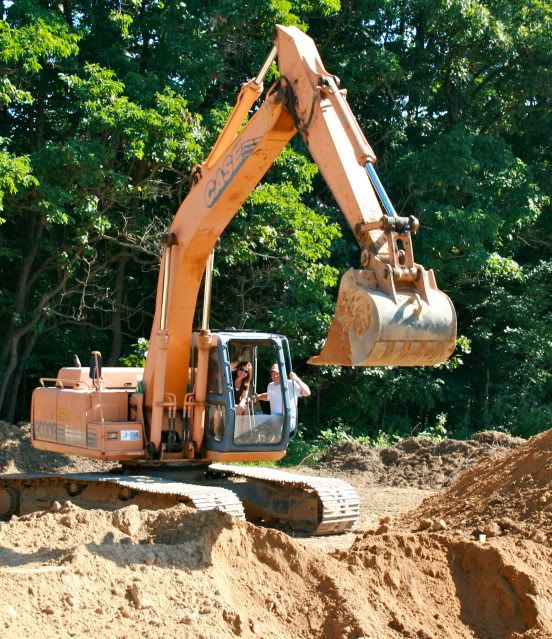 we went back that night as a family and each put a shovel full of dirt into a mason jar. not sure the exact reasoning for this but i thought it would be a fun memory and the kids could remember scooping dirt from an area that will be under the house. 🙂