well i rounded out my birthday weekend by spending a better part of the day at the flea market. fabulous. i came home with two adorable little samsonite folding chairs and an even more adorable table.
i loved the curve and shape of the top and it has a little drawer! i will be repainting the table.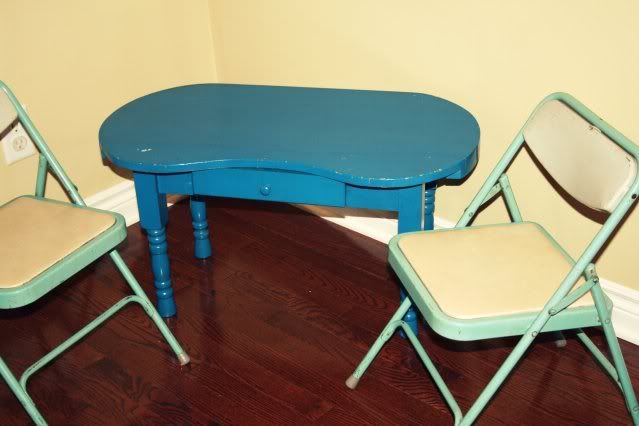 table was talked down to $10 and the chairs down to 2/$15.